---
Advertising, Lead Capture, & Online Sales
---
The primary objectives from a revenue generation standpoint the first few years are to:
Cover company operating costs


Generate capital that will allow for further TLD acquisitions


Demonstrate the viability of the TLD Network as an industry accepted advertising platform


Show proof of concept among consumers and - and demonstrate that the general public will begin to use and show a preference for easy to remember and functional TLD domains, as opposed to the outdated and non-functional .com domains.​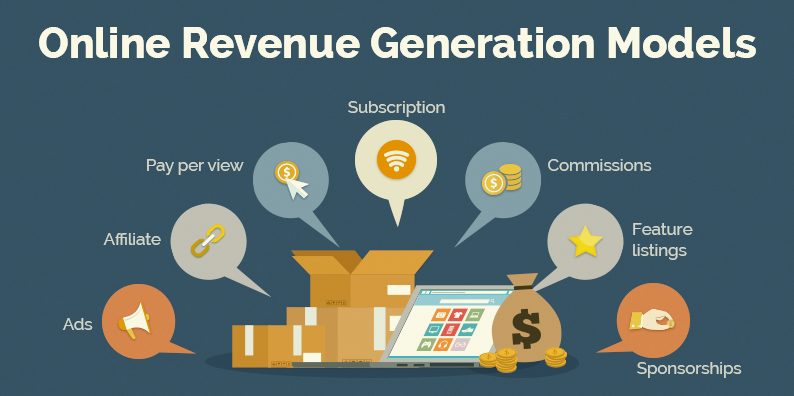 ---
As the above image illustrates, there are 7 primary methods in which an online business can generate money. Our initial strategy for monetization will look at two forms in particular, at the outset beginning in 2021.
These two areas of monetization would be considered low hanging fruit. They are both well established and nearly 3 decade old forms of website monetization that are perfectly suited for our exact type of businesses, as further explained in the subsequent sections.
1:
Advertising
( Short + Long Term Strategy )
​
Revenue derived from advertising can come in many forms, whether it be a large retailer looking to communicate to a wider audience or a local retailer in a particular city aiming to drive foot traffic to their store. In addition, all forms of Google Ads and related forms of this nature are also opportunities.

WallStreet.Broker is an easy example to use. We create a functional landing page with relevant and useful financial content and integrate Investment Broker advertising opportunities built into the layout. We then charge a monthly/yearly fee for the opportunity to have one's business services marketed on the landing page. For the WallStreet.Broker example, we can either just make 1 main landing page and leave it at that, or we can build out dozens or hundreds of sub pages that are geographically focused, thus creating an exponentially higher number of advertising opportunity.

For example, from the main landing page of WallStreet.Broker, we can have links to North America, Europe, Latin America, the Middle East, Asia, and Africa. We can then provide links to country and city pages, thus allowing website visitors to navigate to a local Investment Broker located in their own city of residence.

This model, which I recommend, will allow for dozens of country pages and hundreds of city pages. There is not a shortage of investment brokers that located in New York, California, England, Dubai, Mexico City, Shanghai, Jakarta, etc, who are always looking for a competitive edge over their peers and who want to build their book of business. Us providing the opportunity to be advertised on a landing page that is also the #1 financial search term on google that garners 1 million searches a month, will provide an attractive and interesting option to them that could assist them in their business goals.
2: Lead Capture
( Short + Long Term Strategy )
​
A very strong monetization opportunity for us will come in the form of lead capture and resell. All of our TLD domains are also a top google search term. In fact, all of our names were solely chosen because they are the top google search term in their given industry or product class.

When a domain has a google search term in its URL, google tends to put that domain near the very top of the 1st page in their search results and often times the domain is placed in the #1 position. This bodes very well for our domains consistently showing up in highly favorable positions on google results pages, as long as we follow other common sense and well established SEO business practices.

Many industries, such as the Mortgage and the Financial Services industry, pay upwards of $50 for a lead. For example, when a website visitor fills out a information request form regarding car loans or home loans or legal services and the site owner then passes that lead on to a service provider, they are paid a $50 commission for that lead. This is a nearly 30 year old business model and one of the most common forms of website monetization in practice today.

All of our TLD domains, which were chosen specifically due to their google search relevance, are perfectly suited to maximize this Lead Capture monetization opportunity.
3: Online Sales via Shopify, Amazon, etc
( Long Term Strategy )
Monetization via commissions from financial transactions completed on our sites will eventually prove to be strong financial drivers of revenue. Given the amount of traffic that will ultimately find its way to each of our specific TLDs, there will be a strong opportunity to create commercial opportunities.

However, given the amount of effort and resources needed to put into a business to effectively monetize it for online sales, this is a monetization strategy that should be given attention to after the company has created revenue streams from Advertising and Lead Capture. I would consider making this a business model to give strong attention to, but after 2022 and beyond.

Using the Diamond segment of our business as an example, Amazon, Shopify or RapNet could be considered as leading options for monetization via online sales.

RapNet, the world's #1 diamond reseller, for example, provides a service for $120 a month, that allows for easy inventory and sales integration to our multiple sites via their industry leading online business tool. There plug and play online data feed allows us to integrate and sell over over 100,000 diamonds. All aspects of inventory, sales, and customer engagement and management tools are provided. Click Here to learn more.
​
Similar options are available from Shopify and Amazon and a multitude of other online distributors that can handle our Gold and Jewelry needs.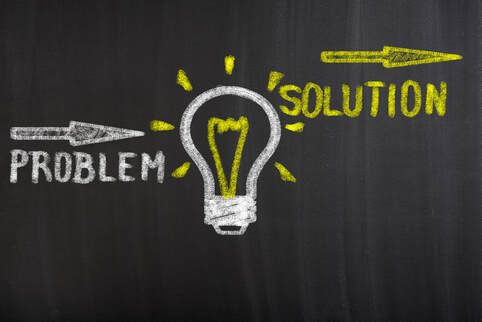 ---
---
---